Detective Conan as the best travel guide for Japan!
By Natalie
---
In the series, Conan and Co. visit all kinds of different places all over Japan. Some of them are very well known tourist destinations and others are nice insider tips that mostly only Japanese people know. In my first detective Conan report I would like to devote myself to an episode that takes us to Kyoto. The Scarlet Class trip! If you would like to watch this episode (Number 927) and are not up to date with the series, you will unfortunately get some spoilers while watching the episode!
Then I'll start with my report, which is 99% spoiler free.
On their class trip to Kyoto Ran and Co. want to visit the famous Kiyomizu-dera Temple. On the way there they pass many different temples. The first two can be seen in the series and are right at the entrance of the site. They are the Nio-mon (仁王門) and right behind it the Sai-mon (西門). Behind them there are other interesting sites that you can visit for free.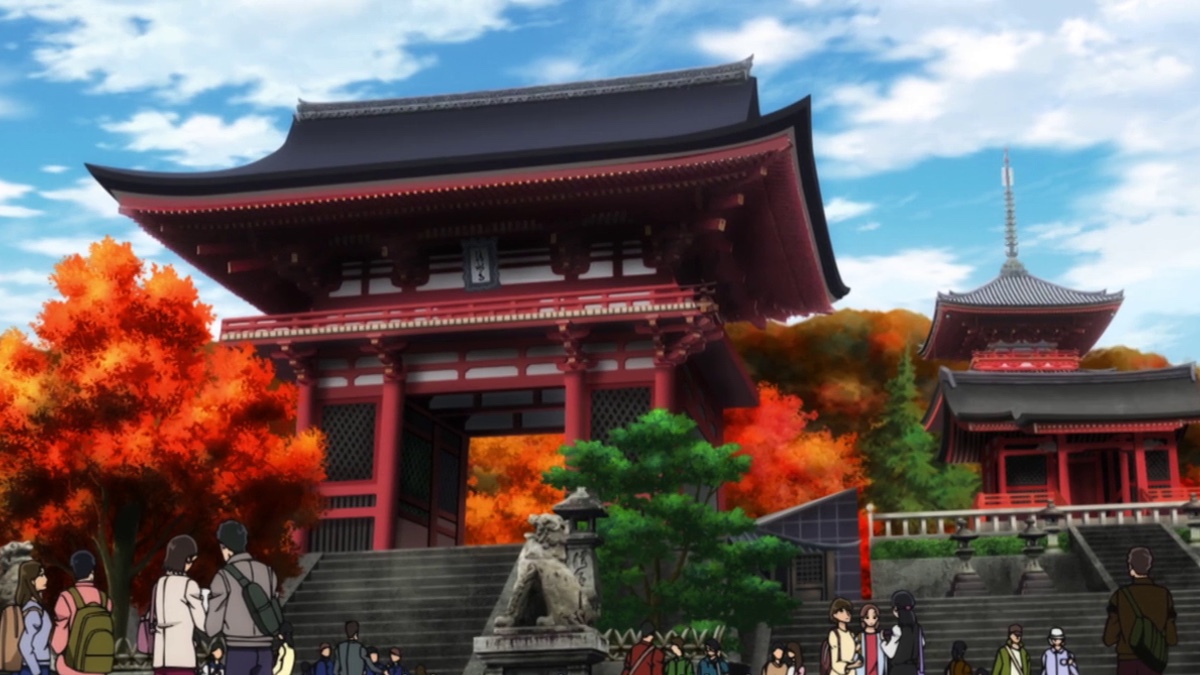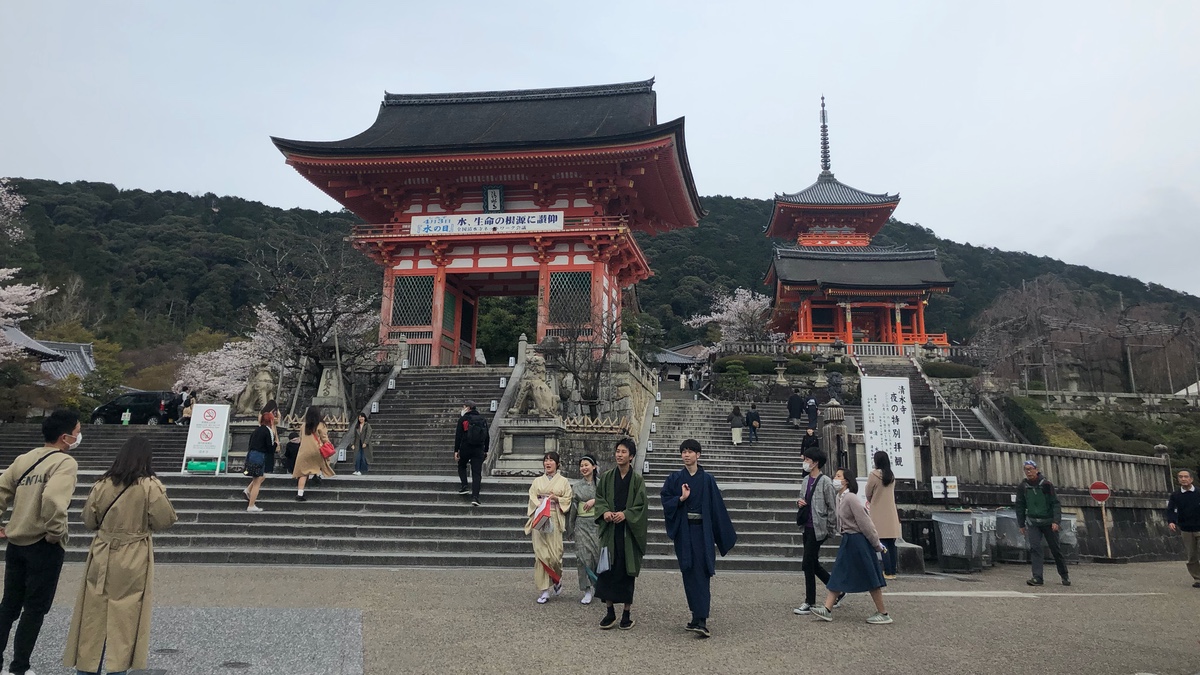 But if you want to go to the Main Deck (Hon Do - 本堂) of the Kiyomizu-dera Temple (清水寺) you have to buy a ticket for 400 Yen at a small ticket booth. The tickets differ depending on the season. In spring, for example, you will get tickets on which the Kiyomizu-dera is shown with cherry blossoms. Arriving on the Main Deck you have a beautiful view of the Taisanji Temple (子安塔).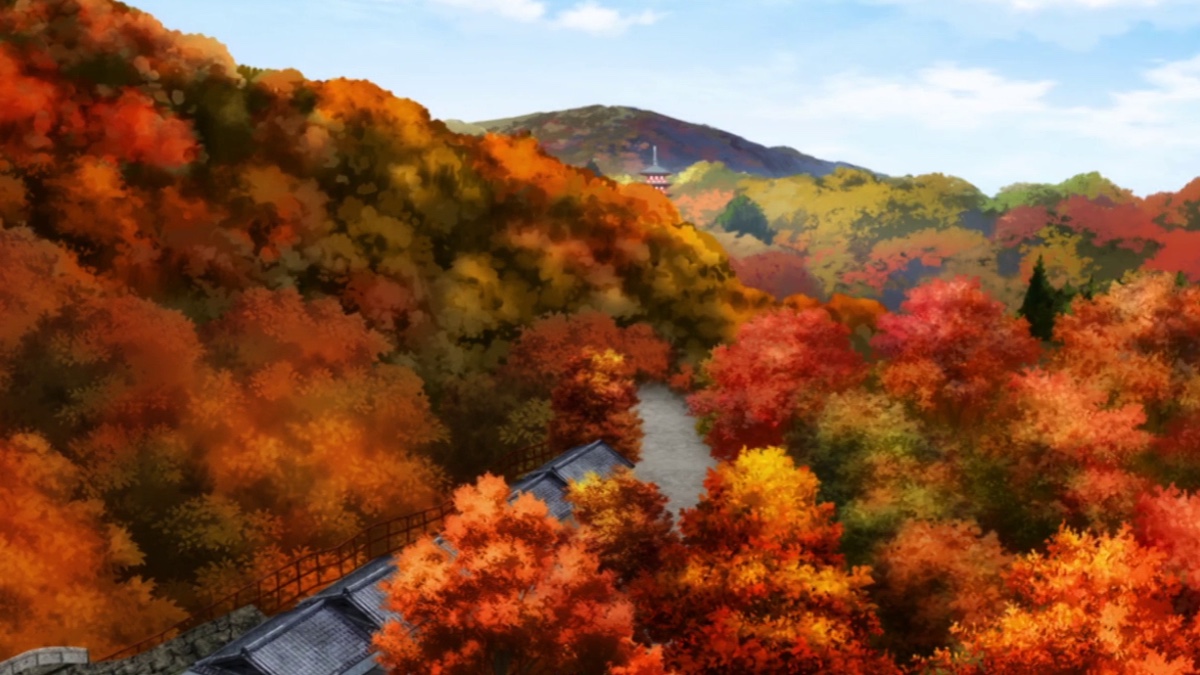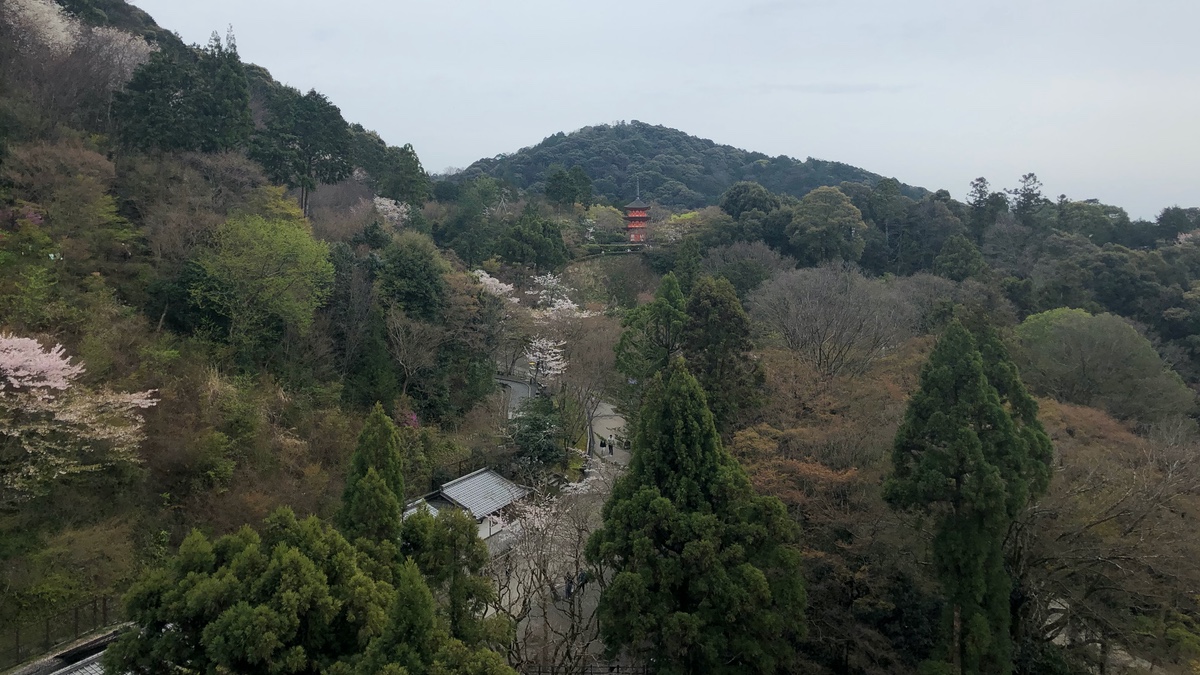 And a view of the Okuo-in Hall (奥の院).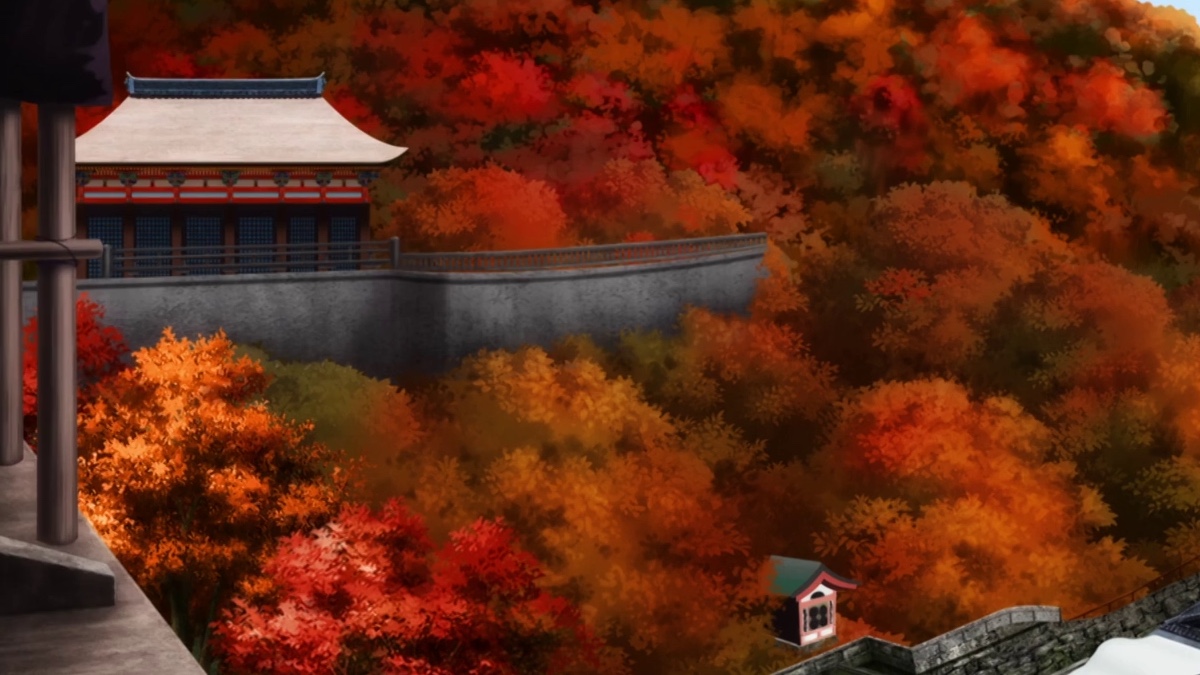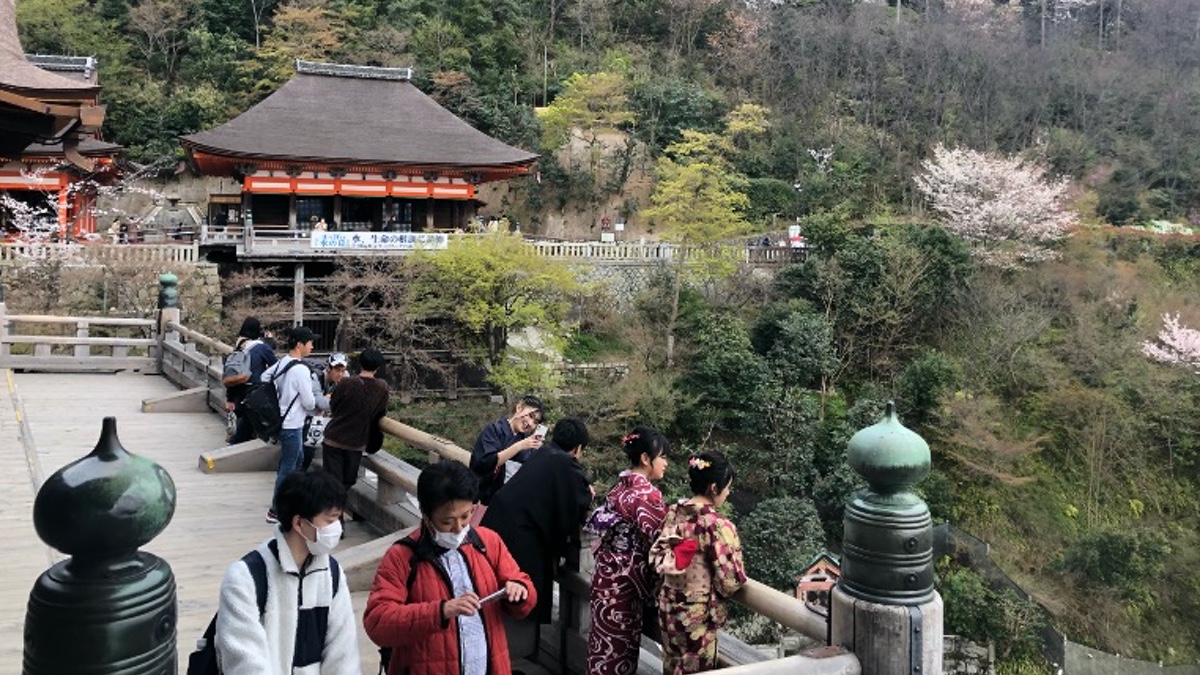 If you then go to Okuo-in Hall, you will have a perfect view of Kiyomizi-dera and the city of Kyoto.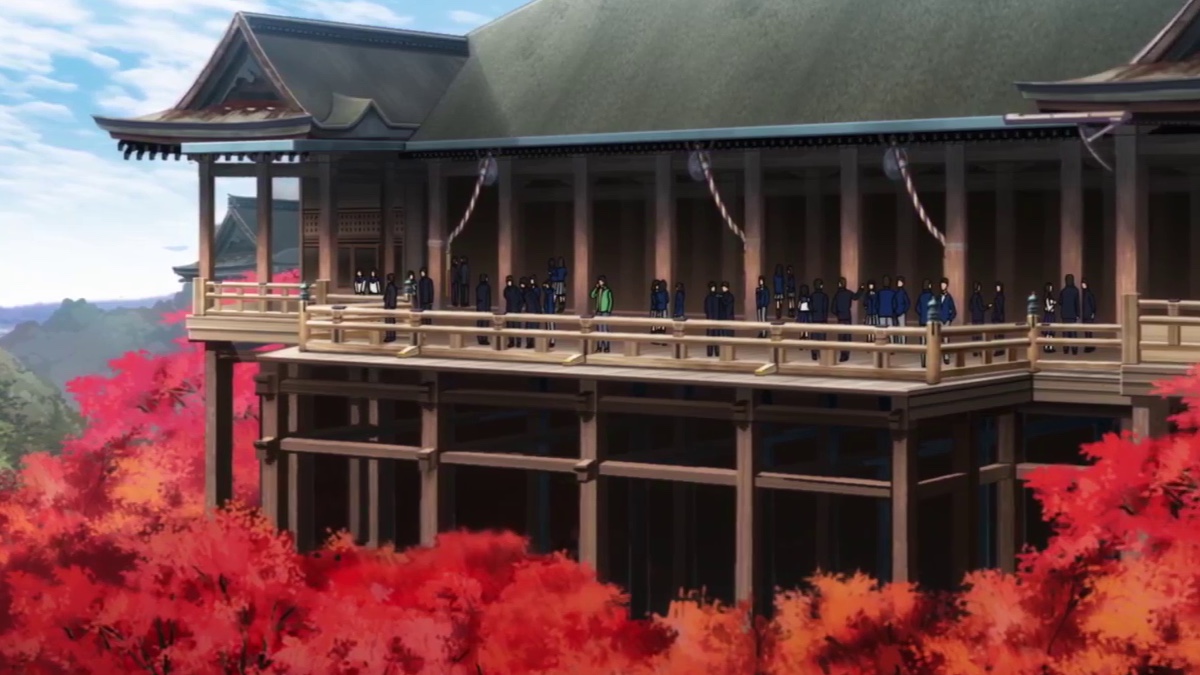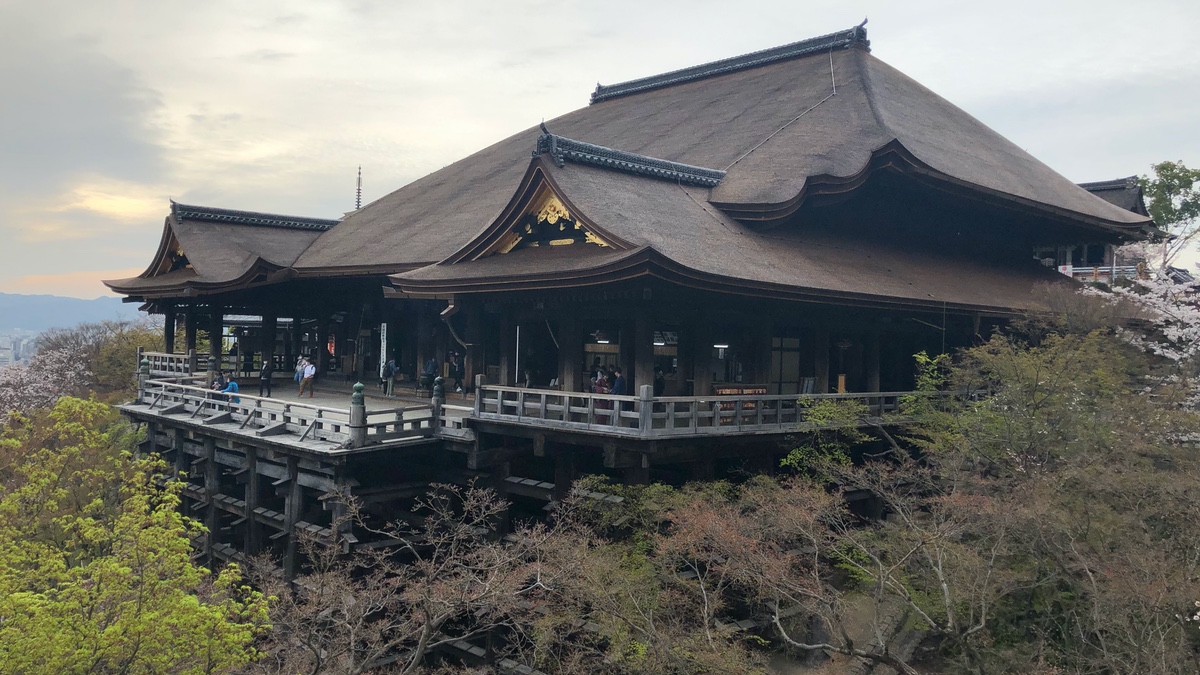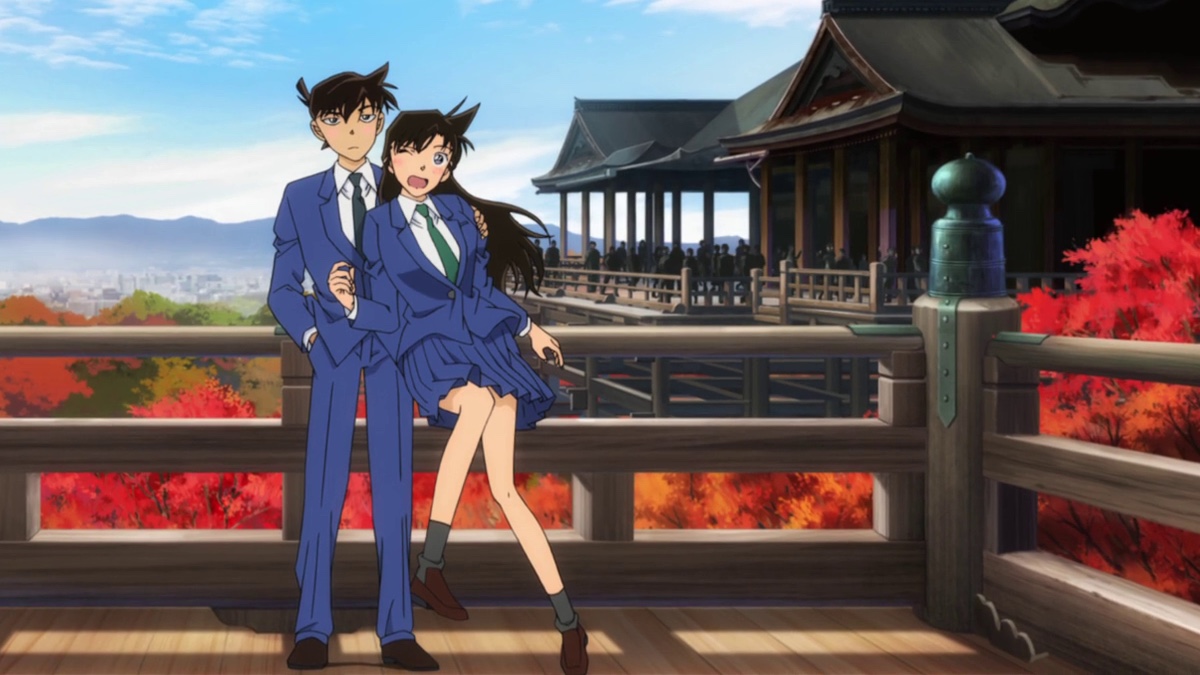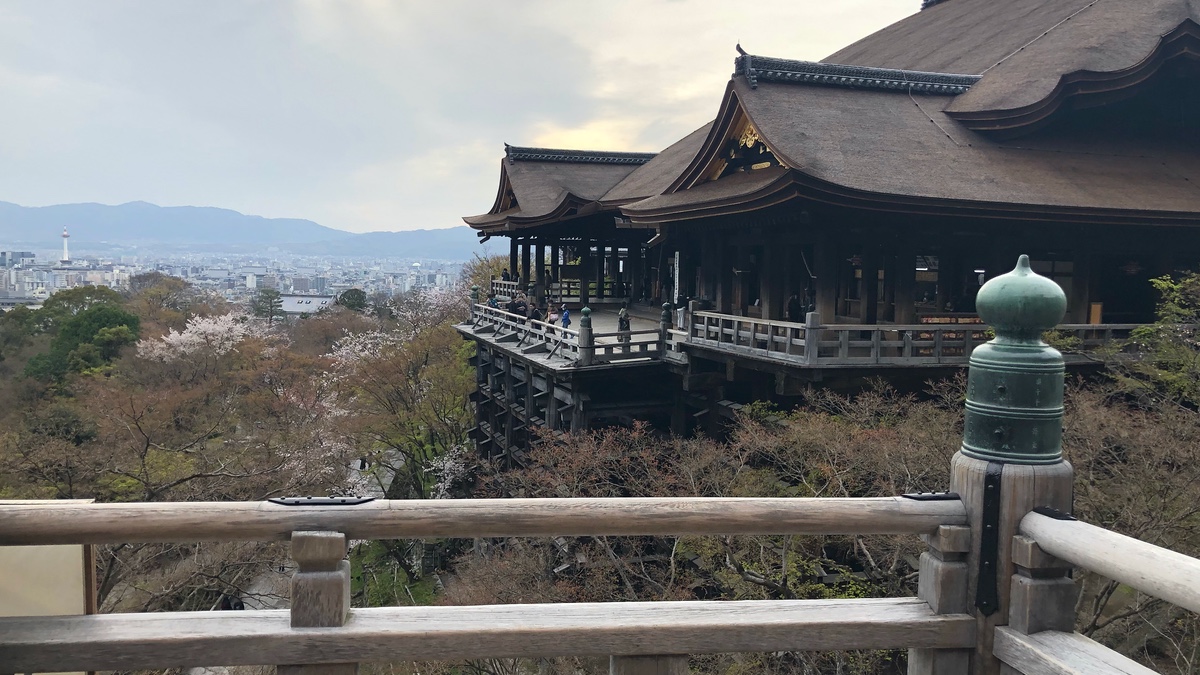 As you can see in the pictures, I was there at the time of the cherry blossoms, but the series shows the autumnal colouring. But a visit is worthwhile at any time of the year.
As you can see in the series, Shinishi and Ran were not only at Kiyomizu-dera, but also at other very famous sights in Kyoto. For example the Kinkaku-ji (金閣寺), which you probably know under the english translation »Golden Pavilion«.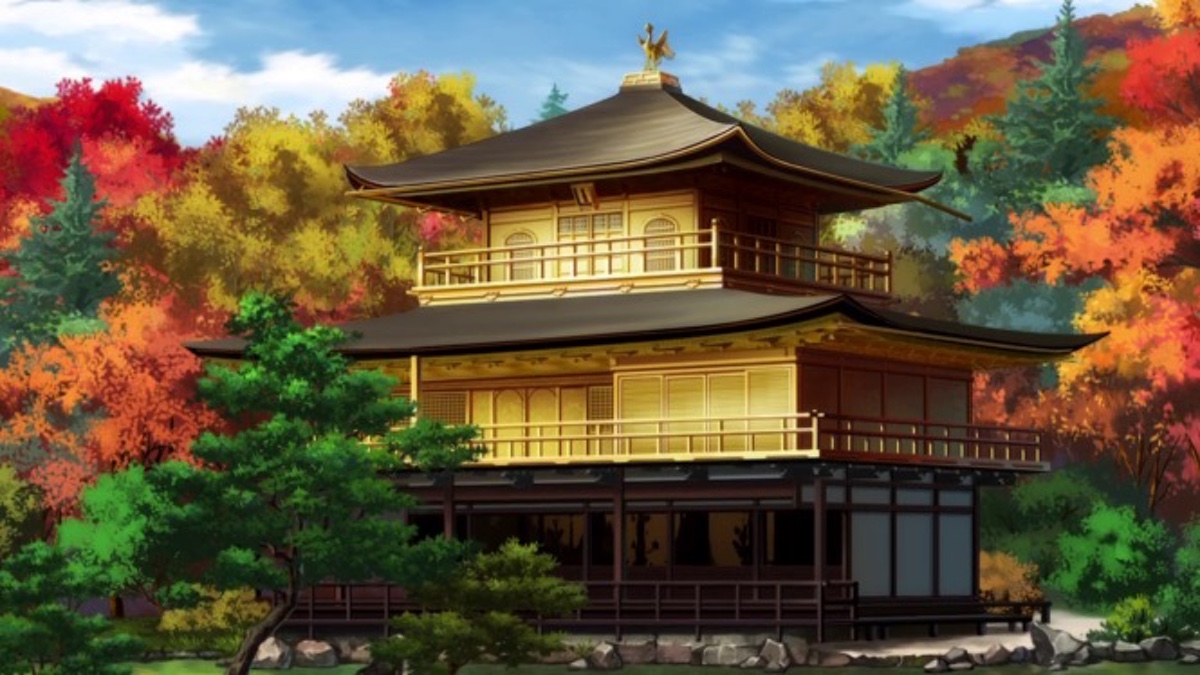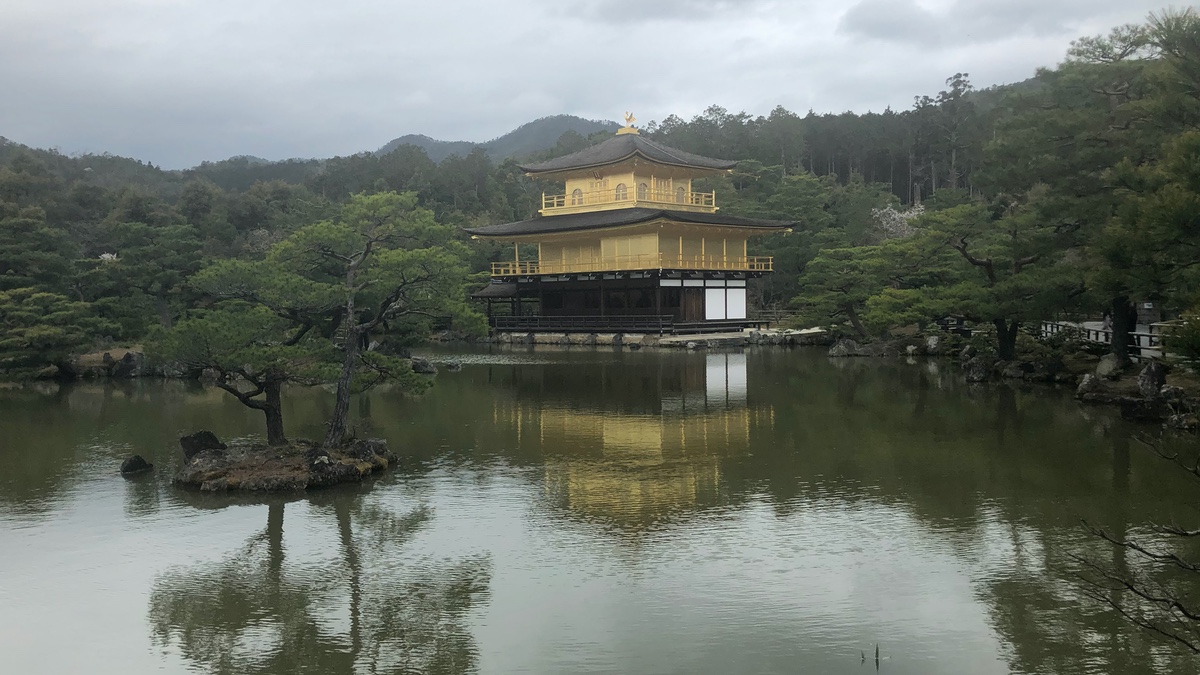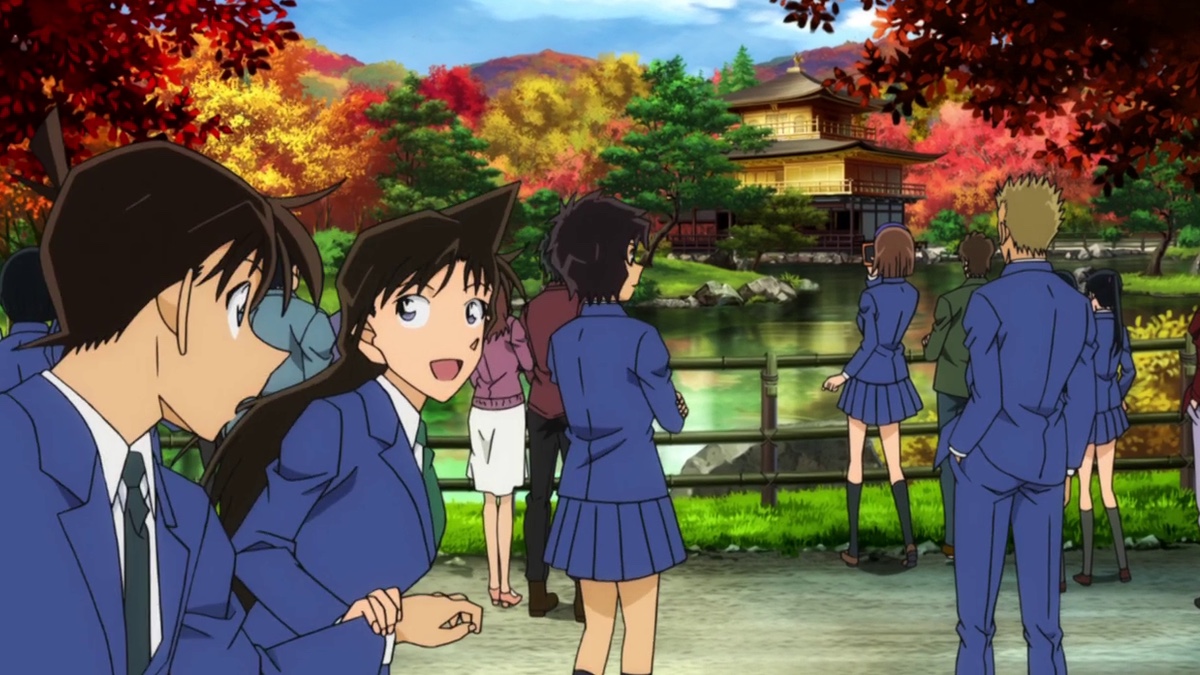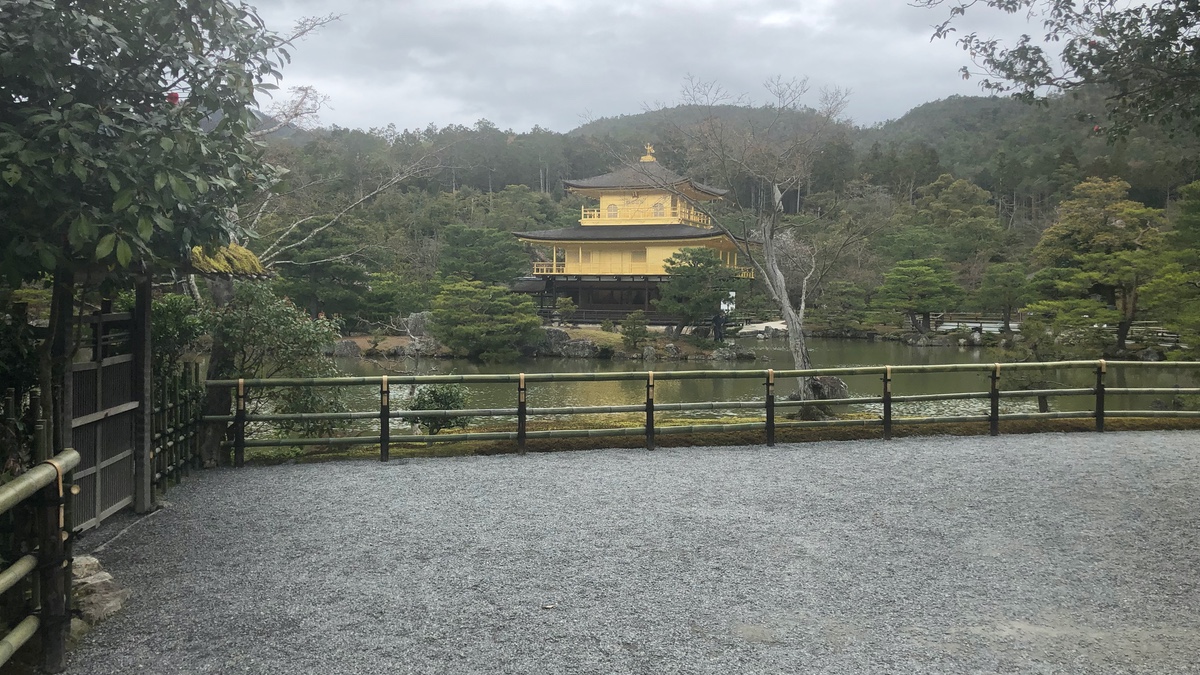 Here is another tip from me: have a look the website of the Kiyomizu-dera before you visit the place. At the temple there are always interesting events. I was there at the time of Sakura Illumination. This took place in the evening, after the darkness set in. There is a similar event for the autumn coloring.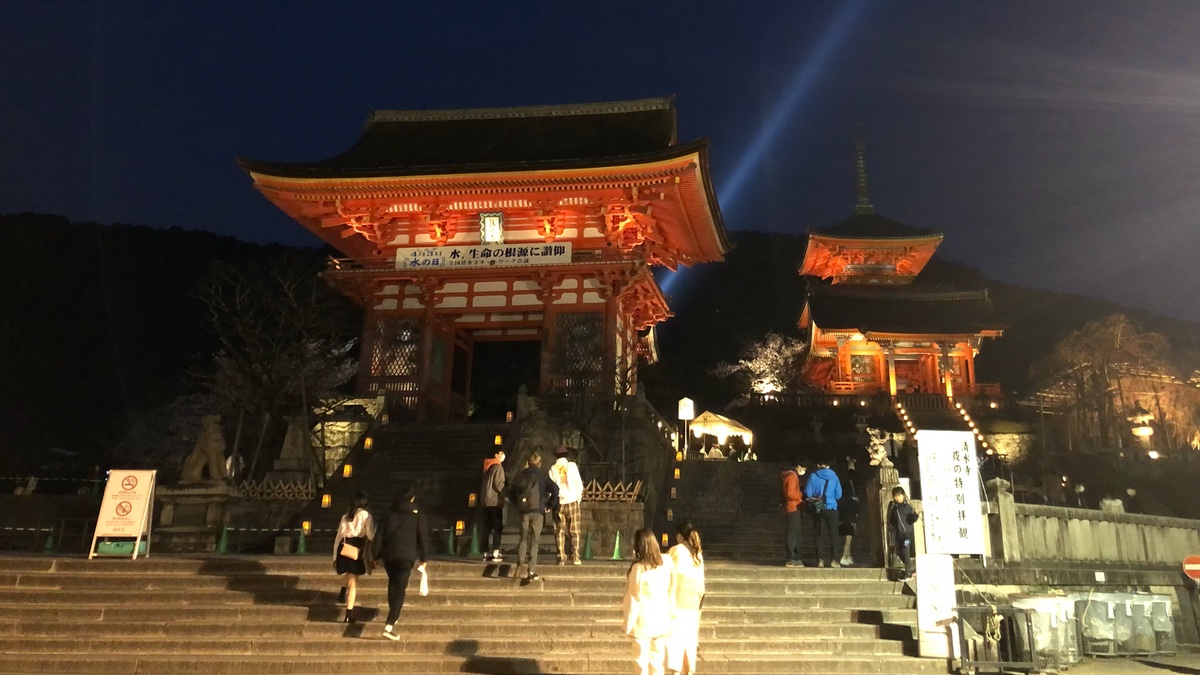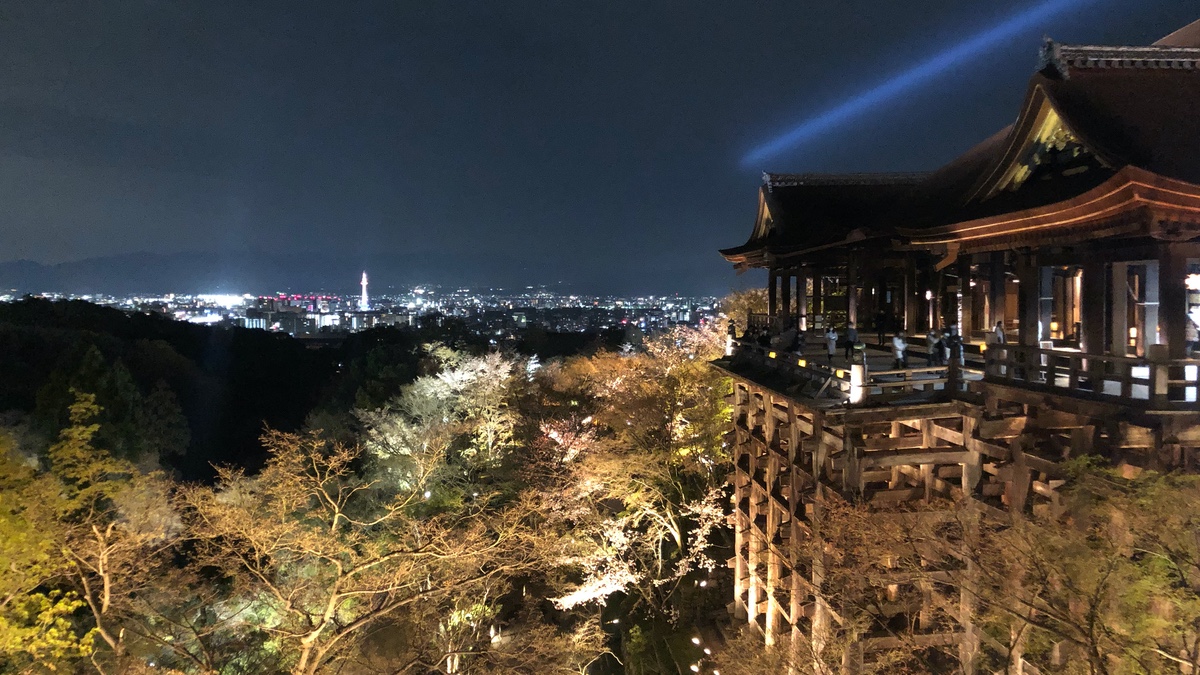 Here the link to the events. https://www.kiyomizudera.or.jp/event/ Unfortunately the information on the official site of the Kiyomizu-dera is only available in Japanese.
Then off to the Kiyomizu-dera! But be careful not to get involved in a murder case by Shinishi or Conan.